Our successes have been recognised by awards for Innovation and Best Practice, Reading Quality Mark Gold Standard, Dyslexia Friendly Advanced Status, the Inclusion Charter Mark, Quality in Basic Skills, BECTA ICT Mark, Healthy Schools and Investor in People. We have also recently been awarded the Gold Artsmark and International School Status.
We are delighted that we have recently received two further awards:
'Liverpool Reading Quality Mark'  GOLD STANDARD
LCQM (Liverpool Counts Quality Mark) for Maths. SILVER AWARD
These are clear signs that your child is attending a school that cares for everyone. We hope that our children develop attitudes to learning that will last them the whole of their lives.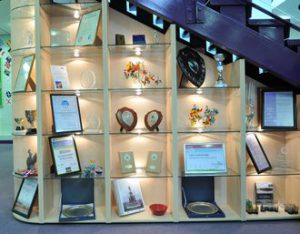 Great News we are thrilled to announce that we are the WINNERS of the Liverpool Echo Active Community Award.
Quote from Mr Hunt "So proud of my wonderful school, children, staff and community today! We do things differently, we are creating a new future. Join in!"
We are also delighted to announce that we have won two awards at the Educate Magazine Awards Event, this is another recognition of the fantastic work the school does.
SEND Provision award and the Community Partnership Award
What's On
No events coming up!