Springwood Heath Parent & Staff Association Facebook Page https://www.facebook.com/groups/1569249583372851
THE PARENTS' ASSOCIATION ANNUAL GENERAL MEETING USUALLY TAKES PLACE EACH SEPTEMBER ALL PARENTS VERY WELCOME TO ATTEND
This is a quick easy way to raise small amounts of money for school.
https://www.easyfundraising.org.uk/causes/springwoodheathpta/
Springwood Heath has a very active Parents' Association.
The Current Committee are:
CHAIR – Nicola and Michael Broadley
VICE CHAIR – Sophie Clarke and Laura Savage
SECRETARY – Laura Khanna and Michelle Finnigan
VICE SECRETARY – Kerry Donnelly
TREASURER – Carol Derby – Samia Alenazi
VICE TREASURER   – Julie McMahon – Sarah Longworth
MEDIA AND COMMUNICATIONS – Laura Burgess
If you would like to get involved please speak to any of the Committee.
OUR SCHOOL IS STARTING A LOTTERY
OUR SCHOOL IS STARTING A LOTTERY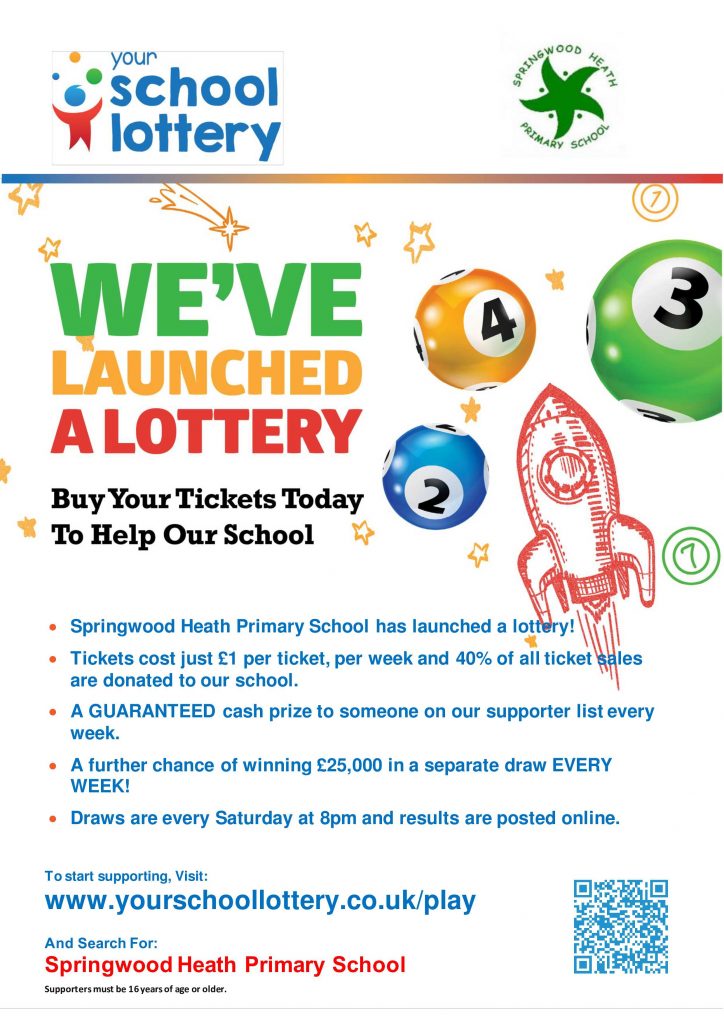 What's On
No events coming up!