At Springwood Heath, we take pride in our inclusive nature and ability to celebrate the different needs of the children in our care.
As part of the PE curriculum, we aim to encourage all children to try new sports and activities and we encourage a love of learning by creating fun, inclusive and engaging lessons for all.
Throughout the year all children will participate in athletics, dance, gymnastics and team games. Year 3 and 4 also work closely with LFC in the community on fundamental skills, agility and fitness training.
We are fortunate to have an on-site swimming pool. The pool is equipped with hoists and dippers to allow KS2 children to swim weekly – it is also used by our on-site physiotherapist team for hydrotherapy sessions.
Alongside our regular PE lessons, we have made great contacts with the wider community. We are official PE partners with Liverpool Hope University and lease regularly with them to help their students understand how PE works in an inclusive setting such as ours.
We have also worked closely with Greenbank Academy, LSSP (Liverpool School Sports Partnership), Liverpool in the Community, The Torus Foundation, Everton in the Community, Water babies, and local sports clubs to provide workshops, clubs, competitions and assemblies to inspire our children.
If you would like details of any of these sessions please visit these web sites.
Available resources for parents and children to use,
Learn to Swim Stages 1-7 Outcomes
Competition/Event
Date, Time and Location
Result
Year 4 Dodgeball
29th September, 10:00am

Toxteth Firefit

3rd place out of 8
Year 2 Football
6th October, 10:00am

Toxteth Firefit

5th place out of 8
Year 3 Football
13th October, 10:00am

Toxteth Firefit

4th place out of 8
KS2 Multi Skills Festival
15th October, 10:00 am

Venue TBC

N/A
KS2 Inclusive Festival
22nd  October, 10:00 am

Venue TBC

N/A
| | | |
| --- | --- | --- |
| Year 3 girls football | 3rd November 2021 | 5th out of 10 |
| Year 5 Athletics | 4th November 2021 | 4th out of 8 |
| Year 6 Athletics | 5th November 2021 | 3rd out of 8 |
| Year 5/6 Football | 10th November 2021 | 4th out of 16th |
We are delighted to start clubs again this year. Below are some of the clubs we already have lined up, however, there will be plenty more as the year continues for all year groups.
Club Group
Wheelchair Football TBC KS1 and KS2
Basketball -Tuesday's until 4:15 – Year 5/6
Dance – Tuesday's until 4:15 – KS1 and 2
Football – Tuesday's until 4:15 – Year 4
Football – Tuesday's until 4:15 – Year 5/6
Multi Sports TBC
Hockey TBC 5and 6
Swimming TBC KS2
'We helped raise money for Children in Need, 2019 by participating in a national danceathon with other selected schools across the UK.'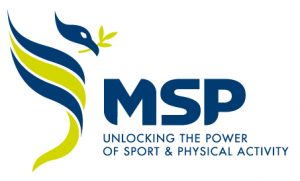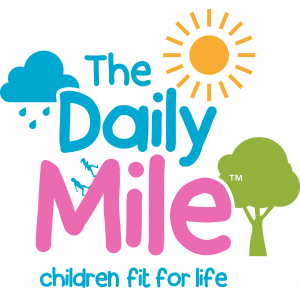 'The Daily Mile' name and logo are trademarks of The Daily Mile Foundation, Hawkslease, Chapel Lane, Lyndhurst SO43 7FG (Registered Charity Number 1166911). All rights reserved.
What's On
No events coming up!